New theme for Comboboats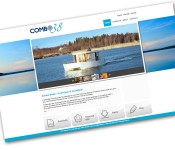 Combo boats is making houseboats with sauna, they needed a more fresh look for their website now when they are launching a new boat, the Combo 38 houseboat. I freshened up their old theme and made a picture slider for the header in it.
I am interested in boats and sea, so this project that I am working with in our company Genero is really interesting! You can check the website about The houseboat here.